The purpose behind our book drive and distribution takes us back to our mission – to foster language and literacy skills in young children.
What do children need to develop and master the skills required to become independent readers? They need repeated exposure to various language and literacy experiences. While the oral storytelling tradition in India exposes children to sophisticated oral language irrespective of where they live, there is a disparity in access to the written text. It is a given that children in urban cities can access books easily, thanks to school and private libraries, compared to their peers in rural settings.
We at For All Our Kids started a book drive and distribution scheme for schools in rural India to help bridge this gap. When one of our supporters asked how children could contribute to this scheme, we hit upon the idea of an annual book review contest for students in classes three to eight. We donate a book to the scheme for every book review we receive.
At this time, we would like to give a shoutout to Anshuman Nagpal, who sends us book reviews regularly to ensure the success of our book drive and distribution scheme.
The First Recipient of the Book Drive and Distribution
The first recipient of the For All Our Kids rural Book Drive and Distribution Scheme is the Government Middle School, Kathivakkam, Tamil Nadu.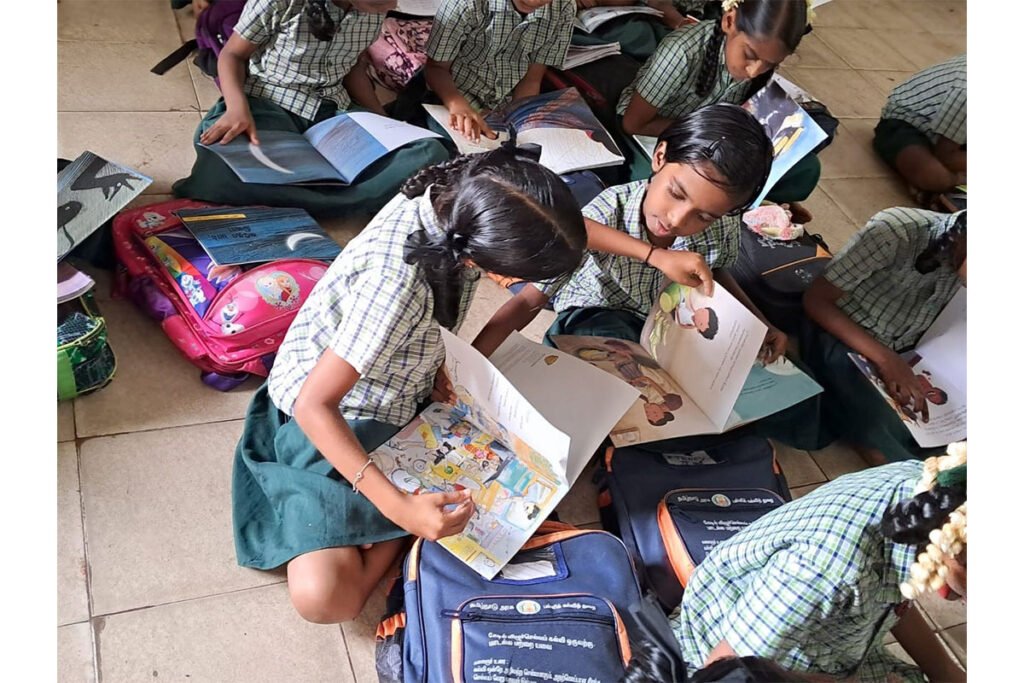 We chose to donate to schools because they already have a system for students to borrow and read books. As the success of our scheme depends on the adults who work with children, our school selection is based on the feedback that the Headmistress and teachers of the Government Middle School are invested in their students' learning. Evidence that the staff took pride in their work was unmistakable as our team observed the teachers and students interact in the classroom.
Book Selection for the Book Drive and Distribution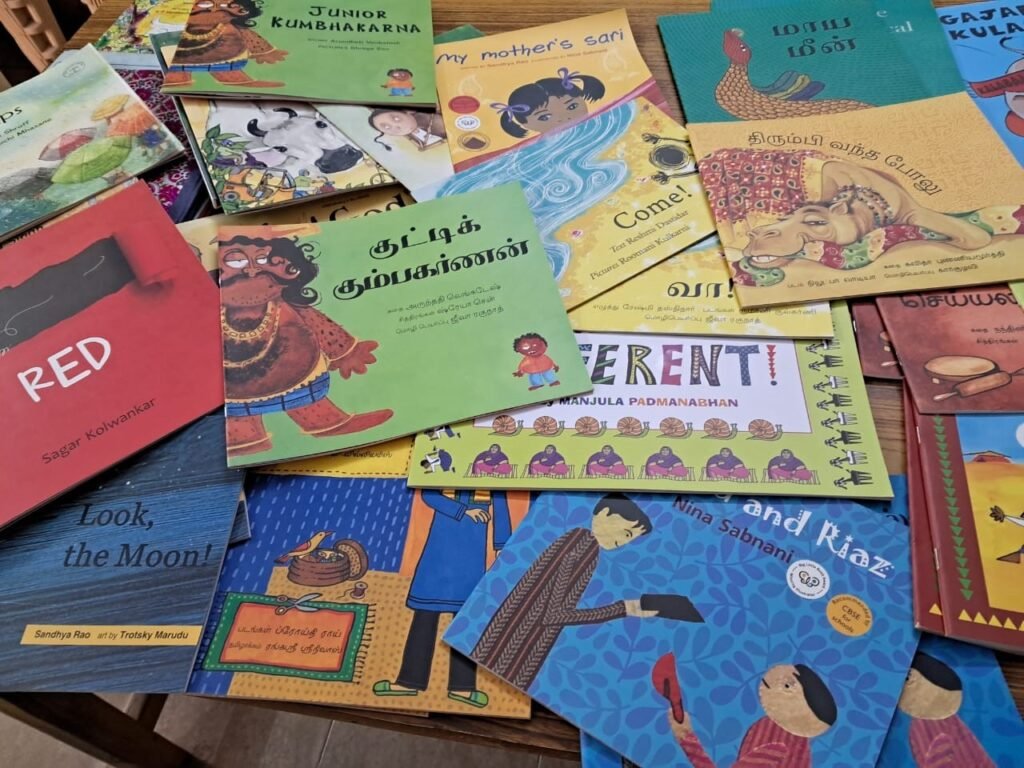 The Government Middle school caters primarily to children from the fishing community in Kathivakkam. The children are fluent in Tamil and have few opportunities to hear or read English outside of the school environment. With this in mind, we wanted high-interest books with simple text representing Indian children. Our staff selected books from Tulika Publishers as there were diverse themes from around the country. The vocabulary in these books was more challenging for non-native English speakers, so we selected several sets of books published in English and Tamil. We hope the children will refer to the Tamil language books to fill in the gaps when they read the English language versions. On the day of the distribution, children with the Tamil and English language books gravitated to each other and compared the two versions without any directive from us. We will keep in touch with the school to see how well this approach works for their students. We want to thank all our participants, their parents, and our donor who made this venture possible.
Click here to read the list of winners from our first contest: