Is henna only for special days? No. It can be used just for fun, too. During quarantine, there's not a lot of things to do, so I just put it on for fun! Designing henna is so easy, you can design anyway you want! That's the fun part. It's much easier if you design it in a book first.
I trace my hands in a drawing book, then I design all kinds of henna designs. Then, I don't have to think about a design for a long time. I can just look in the book. I love the henna designs that Indian brides have, their hands look so beautiful! I've been practicing higher level of designing henna. When you put henna on, it only lasts for two weeks.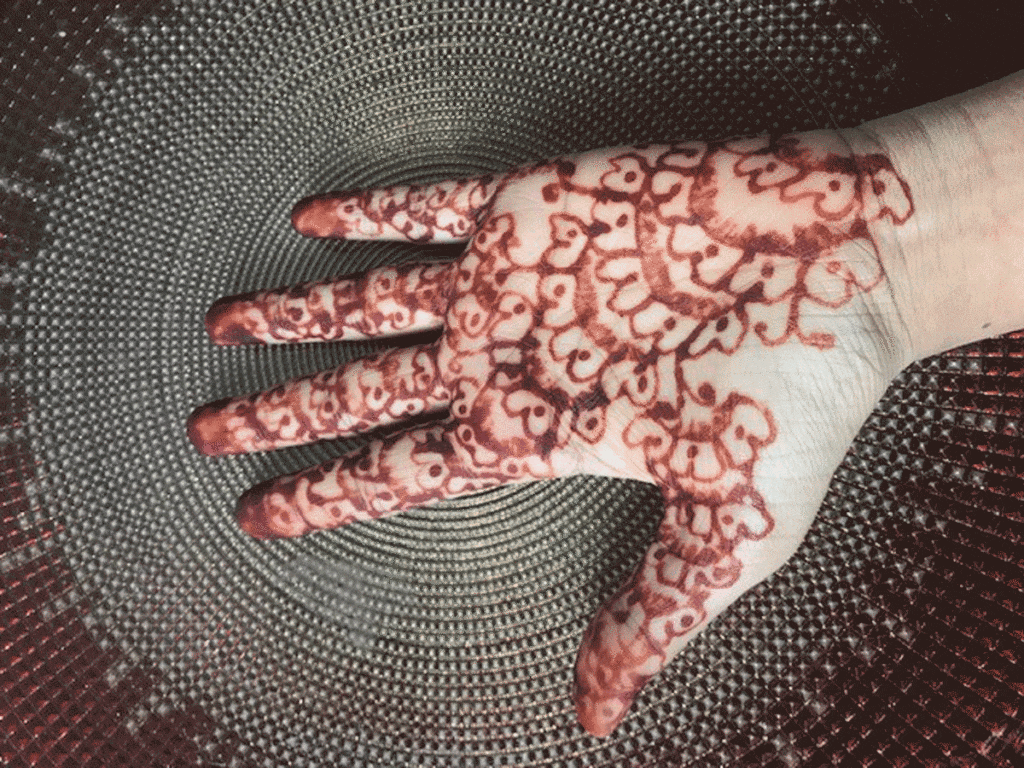 Henna is made of a plant, and its best known for its color. The henna plant is famous in Rajasthan, India. The plant grows in warm climate. The leaves are crushed very smoothly. Some people even put henna in their hair to change the hair color, and even to make freckles and it looks realistic after it dries.
Some hennas are even bad for you, because people put chemicals in some of them. You can get rashes from them. Some hennas contain Paraphenylenediamine (PPD), Paraphenylenediamine is a hair dye. Some people are allergic to PPD, and it can cause blisters, open sores, scarring, and rashes.
When do you use henna? Do you use all kinds of henna, or a specific henna?