Fashion is something that makes some people very happy, and it becomes their career. Fashion can be done anywhere anytime! There are different types of fashion: punk fashion, artsy fashion, and vintage clothing. Fashion involves dressing up as well as dressing down.
Dressing up is when you wear a fancy dress with lots of jewelry, heels, a fancy handbag, etc. You can always dress down by removing your handbag or any jewelry. That way it's not too much or too little.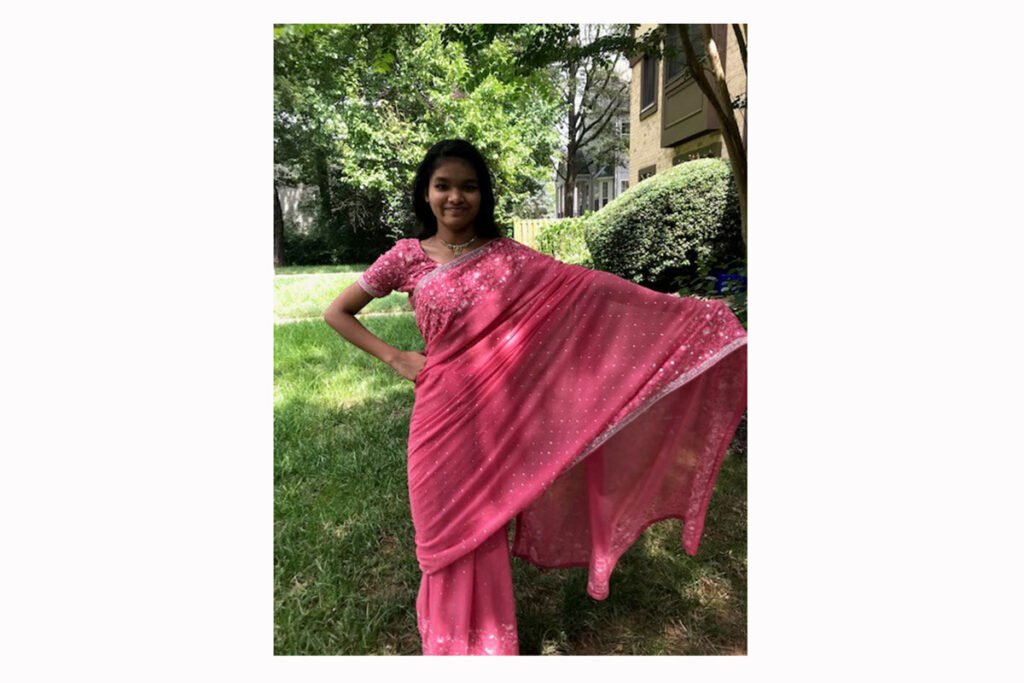 I always like to dress up when I'm bored. I like to wear my Mom's saree and pretend to be a Mom. My sisters like dressing up too. We all wear new clothes, jewelry, or any accessories together. We take pictures, selfies, and have fun. Our parents don't mind us doing it. Since Covid-19 began we dress up most of the time.
Dressing up makes me happy and distracts me from worrying about other things. My parents and I are thinking that I should become a model. Now by model I don't mean that I will just wear anything. If I ever do become a model, it would be desi clothes and dresses and stuff, no inappropriate clothes.
A few years ago, I was afraid to wear a dress that came up to my knees, but now I'm not. I never wore short dresses before, so they made no sense to me. Now they do make sense in certain places. Likes and dislikes change as we grow-up.
Do you ever dress up for fun? What kind of fashion do you like? Let me know in the comment below!